TapSpeaker ---Extreme!
Edit
Make sure you refer to it with an exclamation mark
==Creator==
Grant Kemp- aka androidbloke
==About the hack==
A couple of weeks ago, a friend and I were looking at NFC. We designed a simple app, which gave us plenty ideas for how we can make NFC accessible and Easy to use. Tapspeaker- Extreme was born.
The difficulty with NFC shortcuts is how you create the data. It takes a long time.
What if we can make it faster and easier.
Thats what Tapspeaker does.
Can't add any as it doesn't need a visual interface. - its completely driven by Voice Recognition and Gestures.
What APIs, tools or kit did you use?
Edit
NFC, Parse.com, Android, Custom API
Works on Android versions: 7 - 16
Edit
Android SDK APIs
Edit
Any device with NFC
Third party APIs
Edit
Custom webservice, CMS, Parse.com, Android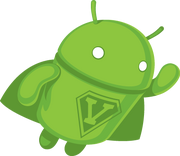 Source code and links
Edit
[1] - Androidbloke.co.uk
Community content is available under
CC-BY-SA
unless otherwise noted.